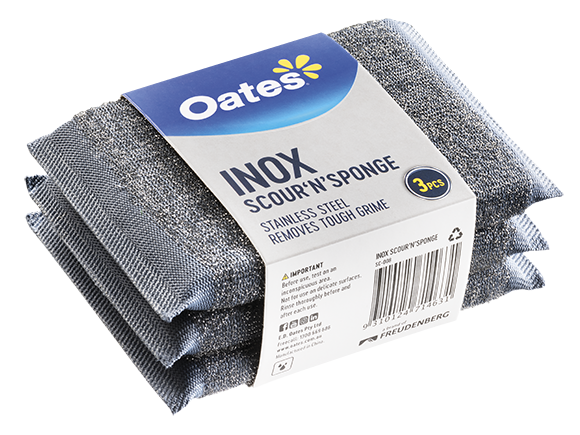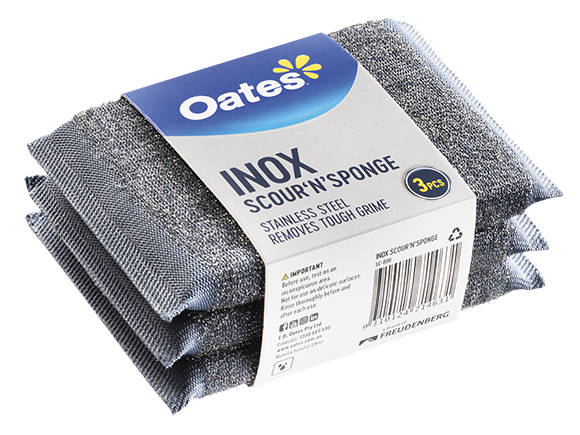 Inox Scour N Sponge
The INOX Scour N Sponge combines the cleaning power of a stainless steel ball with the flexibility of a sponge to clean edges of the pan. The unique INOX yarn is knitted to increase its durability and life compared to the average stainless steel ball. It is ideal for cleaning stainless steel pts, pans, dishes, cutlery, coffee machine steam wand etc.
Product Benefits:
Heavy duty cleaning performance
Unique design holds more water to create more detergent foam.
Easy removal of stubborn burnt on and baked on grease and grime.
Designed to be durable and hold shape longer than the average stainless-steel ball.
| Description | Color | Size(cm) | Art.no Case | Packs/case | Old.no | Pieces/pack |
| --- | --- | --- | --- | --- | --- | --- |
| Inox Scour N Sponge | n/a | 13.5x9.5 | 166315 | 12 | SC-008 | 1 |